Eliza Stankovic – Australian Paralympian & Silver Medalist
Let's start with 3 facts about you?
I adore cooking, especially creating new combinations of foods we don't typically think of going together.
I love Animals! Mainly dogs. One day, I want to breed miniature dachshunds!
I love to travel and have adventures but I also adore being at home and creating a beautiful space to live in every day.
When did you first start competing in your sport?
I started competing as an amputee runner in 1999, after having both my legs amputated in 1997 from bacterial Meningitis. I was hoping to qualify to run at the Sydney 2000 Paralympics but sadly I had many issues with injury and surgery which forced me to prematurely retire from the sport. It was then watching The Games from the stands that I saw wheelchair racing. Shortly after, I got into a racing wheelchair and fell in love with the sport. I competed for Australia for the first time in 2002 at the World Championships in France and then onto Commonwealth Games in Manchester. I was lucky to compete in 2 Commonwealth Games, 3 world championships, and a Paralympics before I took time off to start a family in 2008. The itch to race again took over in 2016 and I competed in the 2018 Commonwealth Games and 2021 Paralympics.
What have been one of your greatest sporting achievements so far?
I think my most memorable moment so far was the 2018 Commonwealth Games. Having my children there as I finished the marathon, coming down the finishers shoot in silver medal position was just such an incredible moment to savour. The kids were such a huge part of that journey, from the moment they encouraged me back into the race chair to that moment of the medal dais, it was just something that I will never forget.
What have been some of the biggest challenges you have faced, and what helped you to overcome them?
I think some of my biggest challenges are also my greatest assets! For me, my disability presented obvious physical challenges but also created an opportunity. I am able to shape my life in the way that I choose and use my body and ability along with it. I guess also many of my challenges are no different to anybody else now being a 40 something-year-old woman. Career, family, being active and overall health is made up of such a fine balance.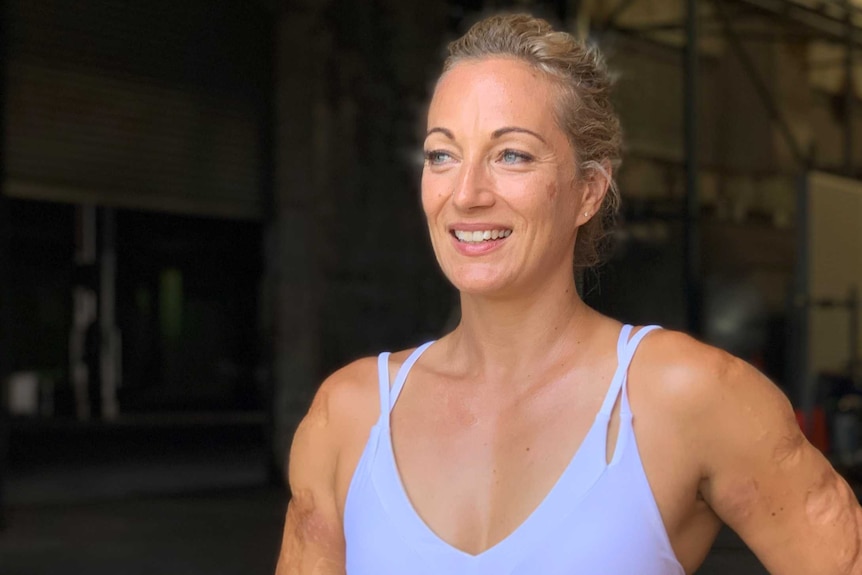 What role has nutrition played in helping you reach your goals?
Nutrition to me is life. I enjoy the wonders of what each ingredient can offer. I love to make my food an 'experience' by combining ingredients in ways that are unexpected such as strawberries on oat pancakes with balsamic and goat cheese or adding fruits to salads. Food to me is an expression of how we can feel about ourselves and I choose to make it as best as I can be. During competition days my diet tends to lighten up as it's hard to race on a full stomach. Comp foods tend to be simple like rice cakes, bananas. Block training I'm like the hungry caterpillar. Quality and quantity!
What else would you like to achieve in your sporting career?
In the twilight of my career, I'd love to be able to give more back to my community and those who are developing in sport. I have come from a place where it was hard to be an elite athlete as well as have a life outside of my sport. Because of this I have a keen interest in the holistic wellbeing of elite athletes and assisting them to find balance within their lives.
What is your favourite inspirational quote or motto?
I think the quote that resonates with me the most is that 'You can't be what you can't see'. We know there is an underrepresentation of women in sport and particularly those who have a disability. I would love to be a part of this change, and leave this legacy for future women in sport.
Images collated from:
https://www.bordermail.com.au/story/5353924/albury-commonwealth-games-medallist-claims-its-the-career-highlight/
https://www.abc.net.au/news/2020-01-25/eliza-ault-connell-returns-to-wheelchair-racing/11895038
http://www.wodenathletics.org.au/wp-content/uploads/2018/05/Athlete-of-the-Week-Eliza-Ault-Connell-Cthgames-2018.png?x95815
RECEIVE A
FREE

COPY OF OUR

BUILDING BALANCED MEALS

E-BOOK!
EMPOWERING
EVERY

BODY

We empower you through optimal health as you
empower others through our donations to charity.
Read More